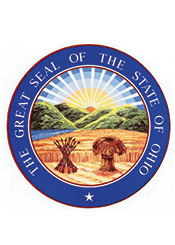 posted by Christopher W. Holton
This week the Ohio House of Representatives voted in favor of a bill to outlaw female genital mutilation in the state.
The bill will make it a crime to perform the procedure on girls under 18 or transport girls for the procedure. It would trigger an automatic review by the State Medical Board of Ohio of doctors who perform the procedure.
The bill (SB214) passed the Ohio Senate unanimously with bipartisan support on Dec. 5. The bill was sponsored by Senator Louis Terhar and Senator Peggy Lehner and was co-sponsored by 23 other Ohio state senators, out of a total of 35 members in the chamber. 49 members of the House also signed on to the bill.
SB214 appears to be a "gold standard" bill in that it not only outlaws the procedure, but also prohibits trafficking for the purpose of having FGM performed and provides for severe sanctions for any doctor who performs the procedure.
The bill now heads to Gov. John Kasich for his signature.